Born to be wild
Hi! I´m
Christine.
Diamond cutter & Leadership coach.
wild. creative. free. globetrotter and
yogini. explorer and scientist. practioner. visionary with depth and structure.
The Wild? The Rebel?
It probably sprang from my hungarian blood… And you can also find it in my vita. Always being a bit uncomfortable, never satisfied with the status quo, enables me to work in a very wide range today and is the central theme in my life.
My Calling?
When I was a child, I loved to play singer or teacher. Singing … I still do it today: I love singing loud in the car. Setting impulses (= "teaching") in my mentoring and yoga classes is my elixir of life.
My Why?
I just love to look into people's shining eyes! People who find "their light" (again) and follow their destiny – and their very own vision. Priceless. This is my WHY.
Freedom – Self-determination – Authentic be(ing) – Depth – Respect -Mindfulness – Wild love for life
That's what I stand for, what I offer. In my life and in all my work. Transformation requires an open mind, trust and freedom.
Born to be wild!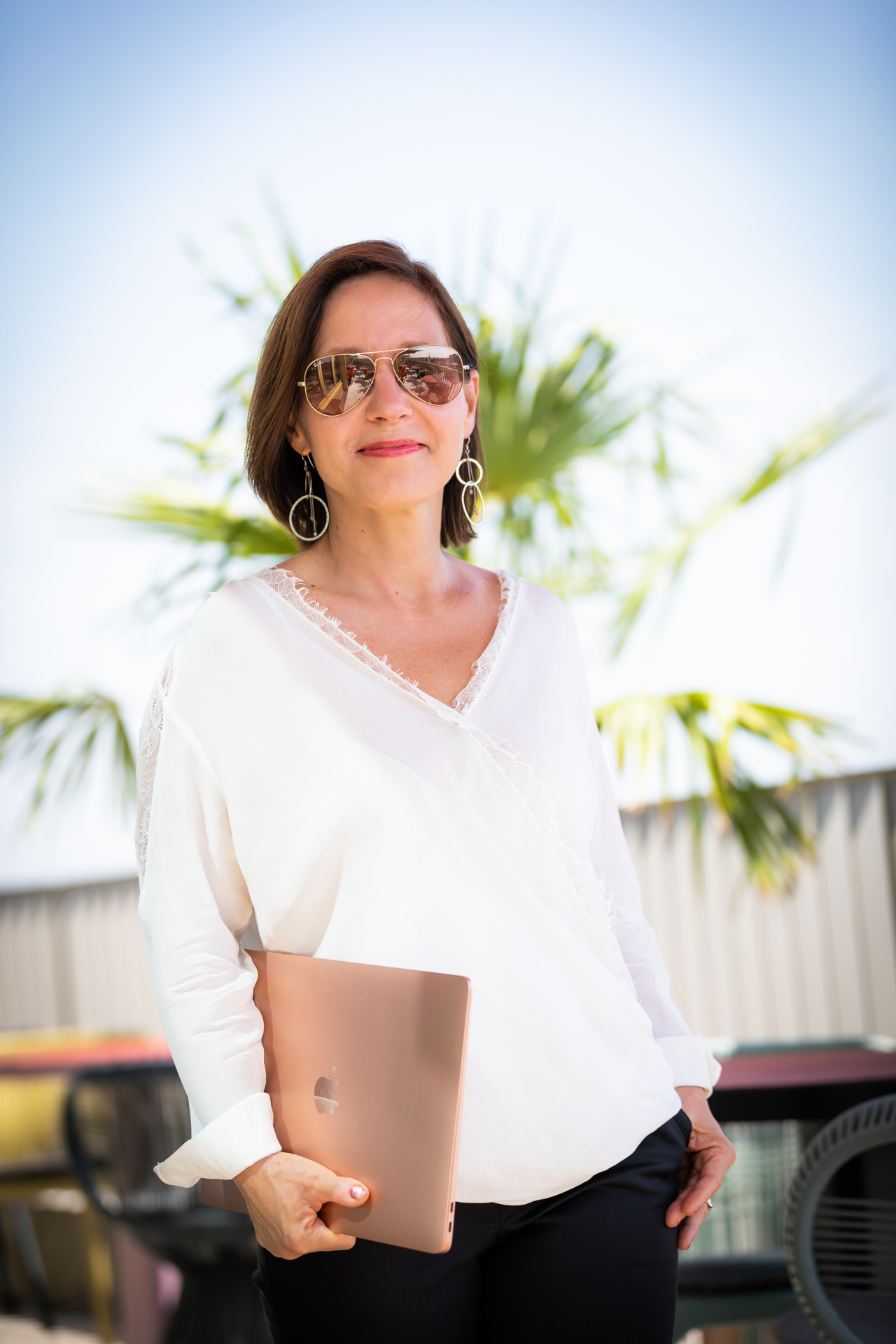 Wild@Heart*Free@Soul
Your feminine Essence
"It was a fantastic workshop! Gave me a lot. I'm fully motivated! I finished the tasks in three days."
Alexandra E. | Workshop-participant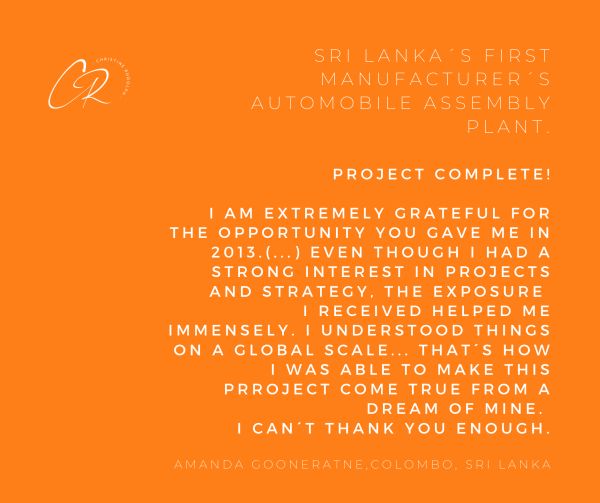 "I am extremely grateful for the opportunity you gave me in 2013 (…) Even though I had astrong interst in projects and strategy, the exposure I received helped me immensely. I understood things on a global scale… That´s how I was able to make this project come true from a dream of mine."
COO I Sri Lanka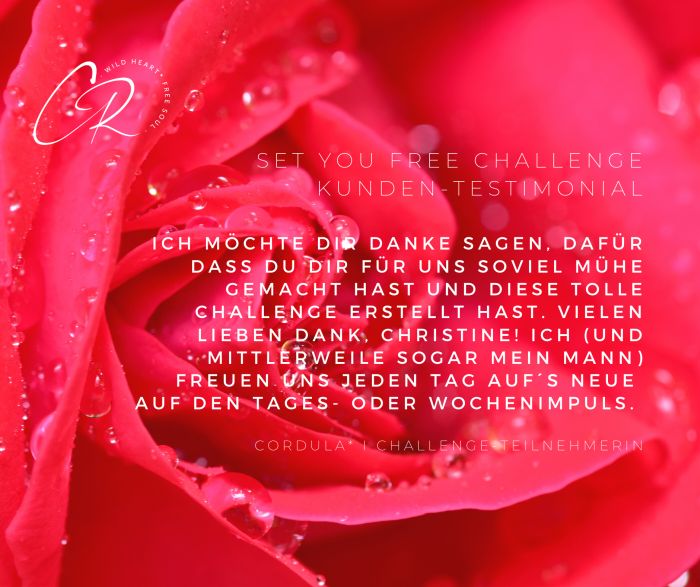 "I'd like to say thank you. For making such an effort for us and creating this great challenge. Thank you very much, Christine! I (and even my husband) look forward to the daily or weekly impulse every day."
Cordula S. | client | Set you FREE Challenge
It's Going to be Perfect!
Let's Plan Your
Transformation!