INSIDE OUT TRANSFORMATION
Explore the power of your sensitive natural
leadership traits from the inside out.
Out of the hustle mode into a fulfilled,
healthy wholesome version of yourself.
MENTORING & COACHING FOR SENSITIVE INDIVIDUALS
Personality and leadership development.
Holistic. Individual. Clear.
In a personal atmosphere, whether here with me "offline" on Mallorca – or online – we create your space for your topics, relaxed encounters and creative solutions. What is boiling up right now? What hurts? Which issues are surfacing in your partnership, at work, as an entrepreneur or simply in yourself?
Finding your true nature. Your vision. Your energy that makes you blossom. In life, in your business and in your connections.
From the inside to the outside.
A warm welcome.
The old, traditional, patriarchal-dominant methods no longer work.
Toxic behaviours and leadership based on power and status is what fuels frustration and causes structures to collapse.
"Systems" and structures we (unconsciously) follow makes people ill.
People with heart and soul "function" completely differently.
Intuitive and authentic life has other facets. A different beat.
Fear is not one of them. But it is what leaves us "in the familiar". "Safe". Happy? Rather not.
TheraCoaching – therapeutic coaching – is my approach based on various tried and tested methods from trauma psychotherapy, the systemic approach, creative vision and communication work, various Far Eastern methods such as yoga, Ayurveda, Ikigai and Kintsugi, coaching approaches and also body-therapeutic methods, which bring people into their very own holistic power and health.
Intuition, creativity and inner impulses are the most effective qualities that develop people into real (own) leaders, without stress or burnout.
From the inside to the outside.
I just love to look into the shining eyes of people! People who (re)find "their light" and their inner balance and finally – often after a long "suffering" path – follow their destiny – and their very own vision. That is priceless for me.
Systems can make people sick. Systems that do not suit you. The system of the family, of a company, of a country. Or all of them together.  I work systemically and have noticed over the years that it is the unnatural systems that we follow (unconsciously) that lead us to burnout and make us ill.
Bringing this into awareness and creating individual solutions with each person – not least from my own history.
This is my WHY.
Because I know it. This process and this, very individual, path. The recognition and dissolution of old wounds, dependencies. To hear my own inner voice again. To follow it. Courageously. Clear. Self-determined.
Leadership always begins on the inside. Without this process, genuine and authentic external leadership is not possible.
I accompany you in this process. As a sparring partner. Confidante. Impulse giver.
THE CREATIVE COMBINATION OF LEADERSHIP, COMMUNICATION, MENTORING AND THERAPEUTIC COACHING – INTUITIVE AND SENSITIVE – THAT IS MY ELIXIR.
For highly sensitive, sensitive people and entrepreneurs who want to go different, new ways.
Who want "more" (and "sea"… ) from life. Who are looking for their meaning. Their "why". Their very own vision. Their sensitive and feminine side.
I connect. The inside. With the outside. And vice versa. My 30 years of experience in the free economy, intercultural competence and communication in different cultures, as well as balance and health for body and soul on different levels to a unique adventure journey to yourself.
I love to see diamonds shine. Every human being is such a diamond.
I look forward to supporting you in the development and implementation of your life and business vision.
CREATING LIFE VISIONS AND DIPPING UPHEAVALS IN GOLD
In a joint "mentoring journey" it is enormously important to me: the chemistry must be right. Why? Change needs trust. Being able to open up.
This space must be given. That's why we meet online for a preliminary discussion before mentoring.  Gut feeling decides. On both sides.
Feel these questions for yourself:
Do I really want to change something?
Am I ready for the "DeepDive"?
Am I "ready for TakeOff"?
The first step is often overcoming an inner hurdle: our personal conversation to get to know each other.
I look forward to it.
My vita
Professional. Diverse knowledge. Experience. Practice
Christine Rudolph | TheraCoaching & Mentoring
In their coaching and mentoring, my clients receive with me a sparring partner and companion on their own Heroes Journey – the journey to themselves – and thus… the journey into their authentic BEING.
Only then does everything become true that has brought us here into this world. When we live our true potential unadulterated.
All mentoring goes deep. Require complete commitment. To yourself and to this process.
I work exclusively with sensitive people who are looking for exactly this in a trusting and professional atmosphere.
My expertise in TheraCoaching, the mindful therapeutic coaching, is fed by my experiences and trainings of the past 25 years in all their diversity and especially by the fact of "simply being human" with all its facets.
As a trained therapist and coach, I work on the basis of the teachings of the 8-fold path and the art of Kintsugi from Japanese Zen, as well as with many exciting impulses and tools from the Eastern and Western hemispheres, both with individuals and with couples and organisations.
I bring together what apparently – in the "old world view" – does not belong together. But this has always been an illusion. Everything belongs together. Yin & Yang. 
I work integrally-holistically and of course energetically with our vibrational frequencies.
We start inside. Always. From there we go outside. InsideOut.
My coaching & mentoring is creative and holistic: facts and ratio, exercises, impulses AND feelings as well as mindset, mindfulness and breath.
As a trauma therapist working with developmental trauma, I am also very sensitive to issues that usually emerge over time in the process.
With me, people don't get coaching… but their own personal journey to themselves.
And beyond.
We clean up, dig for gold and polish the previously hidden diamonds.
I am first and foremost a travel companion for sensitive heroes and heroines.
Leadership Mentoring
Life Design Coaching
Business Mentoring Inside-Out
Integral Leadership Coach | Brand & Business Development
Systemic Psychotherapist (HPG)
Trauma Therapist (Integral EMDR)
Trauma therapist (SEI-Somatic Emotional Integration)
Systemic couple therapist
International yoga teacher in own yoga school (2010 – 2019)
International Business Management
Strategic International Management
Global Management
Media and Event Management
Communication Management
Freelance
2020 – Today
23 years of business professional and experience in international conglomerates with stations in China (2 years) and India (1 year) as well as multidimensional stays over a total of 15 years in Vietnam, Laos, Cambodia, Thailand, Indonesia, Myanmar, Malaysia, India, Sri Lanka, Pakistan, Palestine, Israel, Dubai, HongKong, Singapore…
International Business Development
Strategy and market entry
Management Onboarding in an International Environment
Intercultural Communication
Emerging Markets:
55 markets in Asia, the Pacific, Eastern Europe, and the Middle East
Ongoing dissertation in the field of leadership
I am what is called a highly gifted and scanner personality. I have many interests, all of which I have put into practice. All my projects are in very different areas.
Growing up bilingual, learning three additional languages (and currently the fourth), cable holder in television in my youth, a dental assistant in my younger years, then came the "real" apprenticeship as a banker (that was not an interest ;-), via working at an international airport in various areas (freedom & travel…), to business studies with an international orientation: in the field of human resources and organization and international business, yoga teacher and former yoga school owner (10 years), trauma therapist, couples therapist, systemic therapist and coach, intercultural coach (there it is again, the orientation on a global level and between and with cultures), to book author, podcaster and lecturer at a university.
I have often been asked how I do "all that". Honestly, it has always been normal for me to be able to get into topics and people at lightning speed and to bring projects into the world.
At some point, I realized that not everyone is like that and then I found out about my giftedness.
It was a long way until then, and I had to question myself because I often felt like I was from another planet.
In the meantime, I live all my facets with great joy and can let all this flow into my work with people. A great gift for me!
Hi! I'm Christine.
VISIONARY AND REBEL
COACHING FOR BUSINESS ENTREPRENEURS
I accompany highly sensitive (ex)-"high performers"
and courageous individuals on
their way to their authentic life.
People like you and me.
People who are looking for a way out
of the hamster wheel and
who want to meet their very own
authentic life.
All my life I have always been pretty"colorful", full of creative ideas and visions.
And that's exactly what I offer: An exceptional coaching/mentoring for independent people in self-responsibility – and those who have exactly that as a goal.
MY WILD AND REBEL NATURE
It probably sprang from my Hungarian blood… And you can also find it in my vita. Always being a bit uncomfortable, never satisfied with the status quo, that's what enables me to work in a very wide range today as the central theme in my life.
As a system rebel and systemicist, I observe systems and question them. Because often we follow the system "blindly", even though it is often a sick system and not good for us. But we don't easily recognise sick systems – and that's why we stay "in" them. We don't even notice that the system itself is sick – and often question ourselves.
That is what I am working on – with joy! Creative & Free.
MY CALLING?
When I was a child, I loved to play singer or teacher. The singing is still in me today: I love singing out loud in the car. And I love to dance! Dance with your cells! The ultimate way of healing by including the body into the process.
Setting impulses (= "teaching") in my mentoring and yoga classes is my elixir of life.
Your Journey – My Companionship
TO WORK WITH ME MEANS TO FIND YOUR FULL POTENTIAL;
FROM THE INSIDE TO THE OUTSIDE.
I combine my varied experience and knowledge
to accompany you in a targeted and sensitive way.
Whether in integral-creative coaching,
sensitive communication or my
holistic approach in the therapeutic field.
Stress Resilience & Burn-out
I will accompany you on your way if you are close to or already in the middle of a burnout or if you want to prevent one. I know what I am talking about! With my approach of therapeutic coaching I work with elements of psycho- and trauma therapy, but also with Far Eastern elements of stress reduction and balance of the autonomic nervous system. Vision work and coaching elements complete this holistic package.
New times call for new ways, and leadership trends are no exception.
Much is expected of leaders, above all: to make good and forward-looking decisions and to be able to lead people in a visionary-intuitive way. Old "technical" leadership techniques are outdated and give way to a more engaging and nurturing approach: the sensitive.
Business and Life Design Coaching
Are you living the life you love? Your environment and – your company are your It reflects 1:1 yourself. Your beliefs, the hidden masks, your self-love. Are you really connected? With you? How you deal with yourself and which connection you have is essential. As an entrepreneur, even more so.
4-HOUR INTENSIVE COACHING SESSION
Personal 1:1 Intensive ONLINE
A burning issue does not wait. Be it a personal issue such as burnout, couple issues, separation, mobbing, or your own life vision and reorientation. In 4 hours of intensive work in the morning or afternoon we dive into your specific topic, find solutions and the next steps of implementation.
3-DAY RETREAT IN MALLORCA
Personal 1:1 Retreat
Disconnect to (Re)-Connect. 
3 days just for you. Retreat. Reflection. Re-Align. The first step starts here on the island. Sometimes it takes a change of place to recognize new paths. The first day might start with a beach walk´n talk in the morning….
Welcome to your Personal 1:1 Retreat on sunny Mallorca!
ATTENTIVE PROFESSIONALISM AND ABSOLUTE DISCRETION
Absolute confidentiality and professionalism in dealing with your data are very important to me personally. Your data will be treated with absolute confidentiality, far more than what data protection regulations require.
BOLD VISION SEARCH AND IMPLEMENTABLE STEPS
Thinking outside the box? Bringing crazy ideas into reality? The sky has no limit! I go with you on your search for your life visions – with the first steps towards realization.
CONCENTRATED COMPETENCE AND MANY YEARS OF EXPERIENCE
My in-depth and varied training and further education over more than 10 years and even more years of experience in dealing with people in different cultures as well as in project management in corporate environments will support you and your topics in many ways.
RESPECTFUL TREATMENT, CLARITY AND STRUCTURE
The most important thing for me is my open, loving attitude. Towards myself and in my daily interaction and work with you. Diamond-sharp clarity and structuring in your creative process support your path.
FEMININE INTUITION AND ENERGY
My intense intuition and high vibrational energy shows you the feminine way into your own clarity; very playful and easy. Connected.
IMAGINE THAT YOU COULD PLAYFULLY…
Dive deep into your essence
Take your business to the next level
Know what is holding you back
TheraCoaching I Since 2010 own practice for psychotherapy, mental training, communication & coaching, workshops & seminars
Business I Brand & Communication Coach
Business graduate (HR/Management/Organisation)
International Business Development in Asia
29 years of experience in the private sector in several large corporations
16 years of experience in Asia (SouthEast Asia & Pacific, India, South Asia, China, Far East Asia)
"I am extremely grateful for the opportunity… Even though I had a strong interest in projects and strategy, the exposure I received helped me immensely… I can't thank you enough."
"I am sooo glad that I invested in myself and booked this great program for myself. Together with you I really get into action!"
"Thank you for this good tip! And all your ideas for the daily impulses! Not to mention the "preparatory work", it all runs so smoothly."
In today's global landscape, where the male leadership is overwhelmingly high, it would be natural to think that if there are so many men in positions of power, that means they might be doing something right. However, many of these leaders prove to...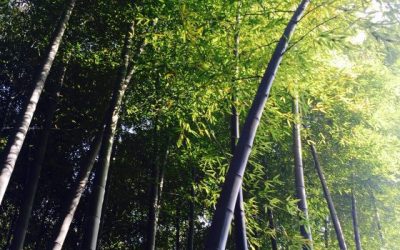 It is a common belief that only when everything around us is just as we want it to be, then we accomplish peace, only then will we be at ease. We place a role in external things as if these were the engine that sets our life in motion. But the truth is that true peace comes from within.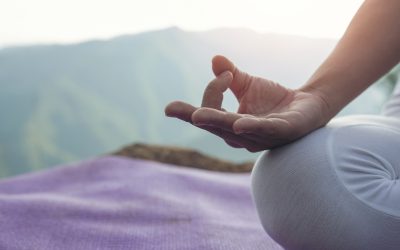 The term "monkey mind" comes from one of the Buddhist principles, defining it as a mind that is unsettled, restless, or uncontrolled. This constant activity in our minds can keep us from experiencing many situations with a healthy, relaxed...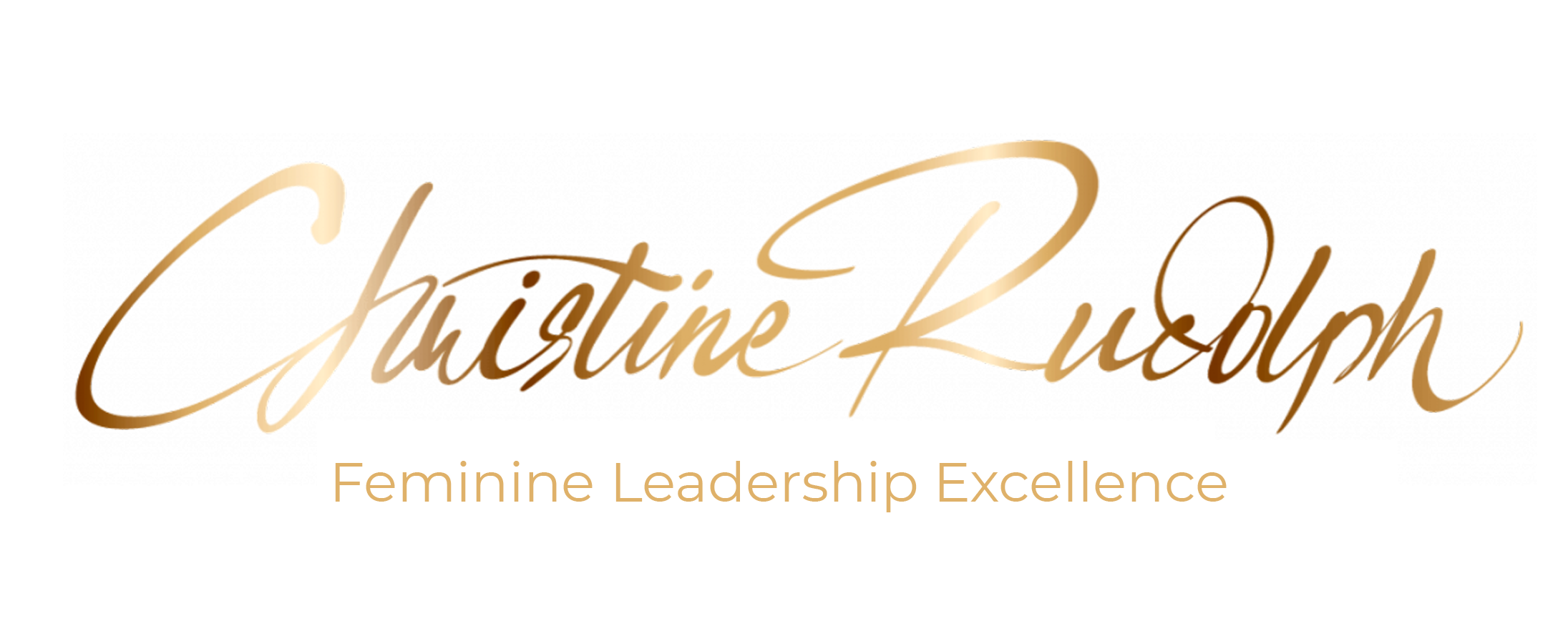 Christine Rudolph © All Rights Reserved 2022