Christine Rudolph
visionary&Rebel
Supervision for highly sensitive poeople
I accompany courageous women in times of change on their way to their
vision.
How? 
I pick you right up, where you are standing in your life just now.
Where questions lead your way.
Where you can't get any further without an outside view.
I accompany you in person in a 1: 1 setting for 6 months – in and through your transformative journey.
Would you like to know more about it?
Wild@Heart*Free@Soul
Your feminine Essence
Hi!
I´m Christine.
Creative Life Design & Business Coach.
For highly sensitive women and entrepreneurs.
Women who want more in life. Who are looking for their meaning of life. Their "why". Their very own vision. And their feminity.
I love being a driving force and sparring partner.
And I connect. The inside with the outside. And vice versa.
I love to see Diamonds shine. Every woman is such a diamond.
I am happy to support you in your progress and transformation of your life and business vision.
In today's global landscape, where the male leadership is overwhelmingly high, it would be natural to think that if there are so many men in positions of power, that means they might be doing something right. However, many of these leaders prove to be incompetent or...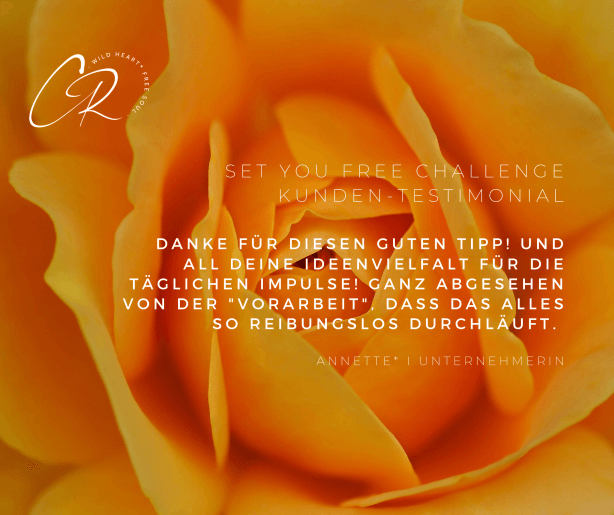 "Thanks for this great tip! And all your variety of ideas for the daily impulses! Quite apart from the "groundwork" that everything runs so smoothly."
Annette B. | client | Set you FREE Challenge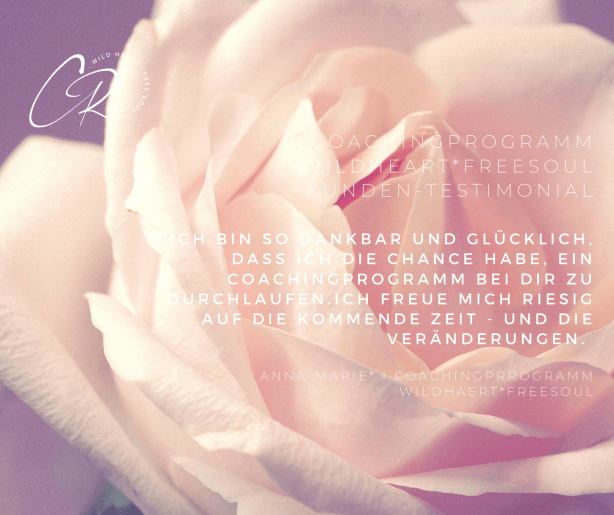 "I am so grateful and happy that I have the chance to go through a coaching program with you. I am really looking forward to the coming time – and the changes."
Annamarie K. | Client | 6-month-coachingprogram WildHeart*FreeSoul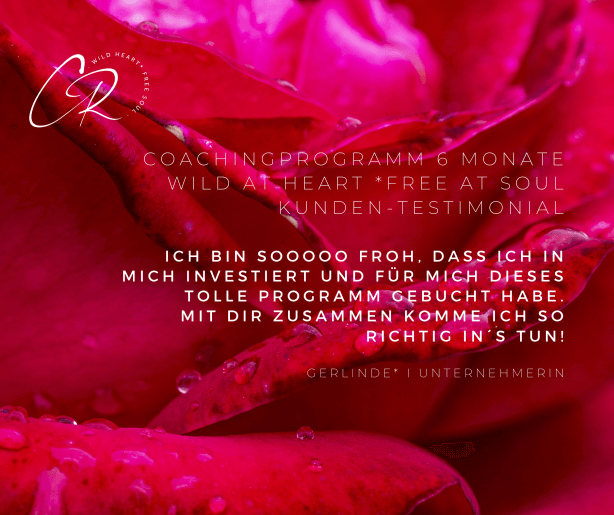 "I am sooo glad that I invested in myself and booked this great program for myself. Together with you I really get going!"
Gerlinde S. | Client | 6-month-coachingprogram WildHeart*FreeSoul
It's Going to be Perfect!
Let's Plan Your
Transformation!